UIC participates in high-level meeting on Tourism Policies for Sustainable and Inclusive Growth

type="image/jpeg"
data-photo="IMG/jpg/oecd.jpg"
data-photo-h="749"
data-photo-w="793"
rel="documents_portfolio">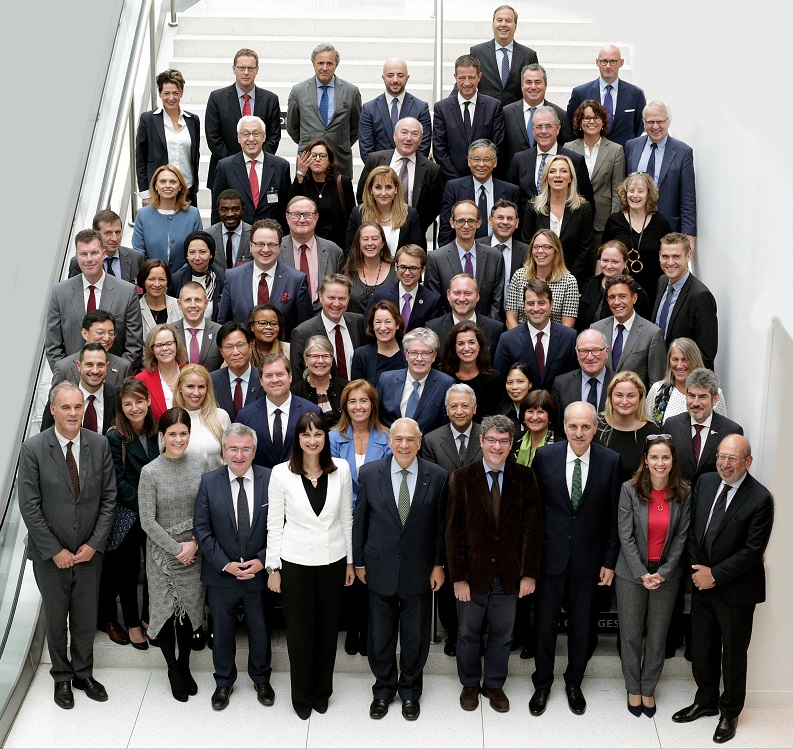 (© OECD)
From 2 – 3 October 2017, the OECD Tourism Committee organised a High-Level Meeting on Tourism Policies for Sustainable and Inclusive Growth which brought together ministers, senior policy makers and industry leaders to discuss ways to deliver more sustainable and inclusive tourism growth.
This event marked the occasion of the 100th meeting of the Tourism Committee and supports the future policy agenda of OECD members and partner countries.
The main discussed subjects were:
Fostering a whole-of-government approach in tourism
Analysing megatrends to better shape the future of tourism
Leveraging investment for sustainable and inclusive tourism growth
Marc Guigon, UIC Senior Advisor for Passenger Transport, participated in this meeting and spoke about the following topics:
Sustainable mobility and tourism are indissociable concepts and have co-existed since railways began
Tourist trains are attractive products which contribute to the future trends of territorial development, and can create synergies between private and public sector
The UIC TOPRAIL project merges many actors from all around the world to promote tourist trains
Intermodality air-rail is important for the development of sustainable tourism with minimum carbon footprint
It is a megatrend for urban tourism which uses a combination of plane and train tickets, as it is done in some countries
Intermodality is an approach to be taken into account in government policies and UIC is avilable to support these policies
For further information please contact Marc Guigon, UIC Senior Advisor for Passenger Transport:
guigon at uic.org
View online : http://uic.org/com/uic-e-news/565/a...